TAACA provides environmental services related to Control Emission Monitoring Systems (CEMS) for Power Plants and Industrial facilities, these services cover the following;
» Commissioning.
» Maintenance and Repair.
» Testing and Inspection.
» Checking and Diagnosing.
» Trouble Shooting and Calibration.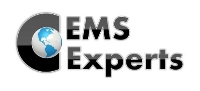 CEMS Experts
www.cems-experts.com

TAACA is associated with CEMS Experts from United States of America who provides a high level of expertise. CEMS Experts provide turnkey CEM systems utilizing equipment from many different manufactures. Their staff has designed and installed over 100 custom CEM systems on 3 Continents.

Contact Us
Send Us an Email
Office Phone: +966 013 8995888
Fax: +966 013 8996888
Office Address
P.O.Box 32037
Al Jarbou Tower, 6th floor, Room No.: 601
Dhahran Street, AL-Khobar 31952
Kingdom of Saudi Arabia
Work with Us
Along with a competitive salary and other generous benefits, it really does make sense to consider a future with us.
Send Your Resume